The team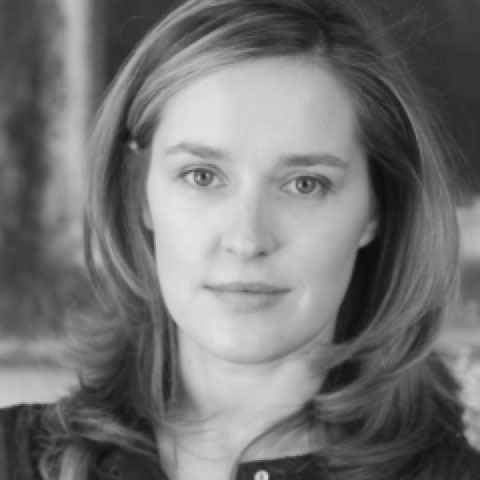 Hélène Nabokoff
Headmistress
"It's not success that makes you happy, it is happiness that makes you succeed."
I am not Montaigne and to me, this quote has a value and a meaning in both ways.
I have combined my 2 years of training with my family life (I have a husband and 3 children), and at last I am at the final step of my dream: opening in autumn 2015 a bilingual English/French nursery school called Stepping Stones.
I designed painted furniture for children, and animal frescoes for diverse floors of a children's hospital, to brighten there long stay. I also painted landscapes in creches, such as the optical illusion of an open window, to widen their space and horizons.
Common to my private and professional lives is that I am a mother and I want to bring balance from an early age to everyone.
I taught French to young English-speaking children, and that gave me the motivation to open my own school: a customised school, a real welcoming place, a transition to primary school to be done respecting the well-being of everybody.
Stepping Stones wants to make of those 3 years (3-6 y/o) a time during which, step by step, the child will experience socialisation, education, learning languages, autonomy, self-esteem – all useful skills in preparation of primary school. The setting is bright and aerated inside, and with plants and trees outside, in the intimacy of a family house.
Children are attended by a strong bilingual team of young teachers that will train their knowledge, harmony and balance necessary for a good start in life.
This dedication will be inspired by each child's individual needs, with a direct collaboration with parents so that strong links can be drawn between the family world and the educational and pedagogical framework of each individual.
My aim is to lead new generations to have solid moral and intellectual basis, to allow stability, peace, serenity, reflection and not aspire to a race towards power.
This might seem ambitious, but childhood traumas, as well as joys, lead to what the adult will become. It's therefore better to build a monument, rather than vainly trying to restore a broken construction!
"The one who wants to succeed finds the means" Like in this proverb, I have deployed all the necessary means to achieve my dream for a childhood as fair as possible.
I believe my present and future willingness will help me succeed.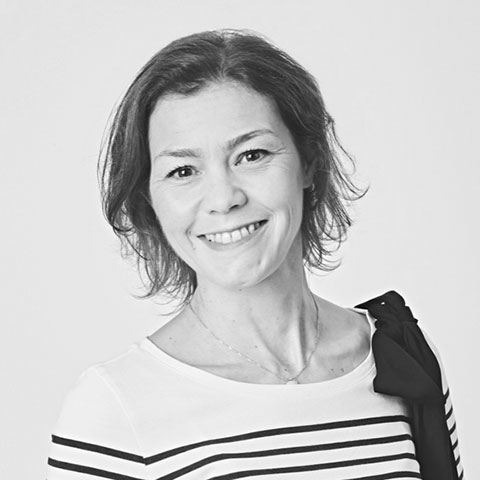 Hélène Levionnais
French Teacher
Having been trained and certified in primary and elementary education in France and being bilingual in French and English, I have been teaching at the Lycée français in Brussels for the past ten years. As a child I was educated in a Montessori classroom and that experience gave me an affinity for so-called "alternative" teaching methods. I obtained a French certification at the Institut Supérieur Maria Montessori with Christian Maréchal in France and then obtained the AMI diploma, also at the ISMM in Paris.
We keep underestimating children's potential and Maria Montessori understood this well; then neuroscience proved her right. I often realise, in my classroom or elsewhere, that we don't have enough confidence in our children. If we allow them to develop their potential, if we accompany them on the journey to knowledge, they will go much further and much faster than we can imagine. Kids are incredible, their brains fast and astonishing, and their creativity and generosity sustain us every day.
This primary class is a logical evolution for me after a long experience in preschool, and it's very motivating to work with such a first-rate team on this ambitious and meaningful project.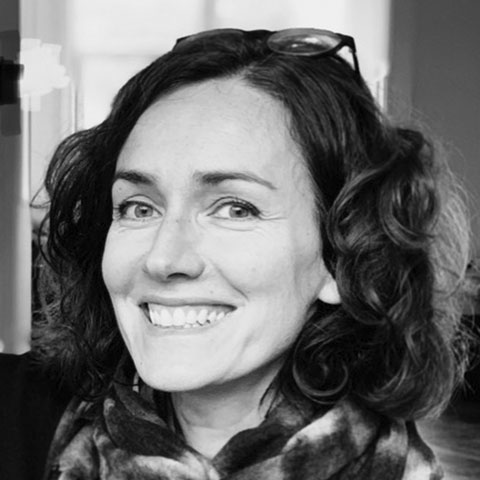 Elisabeth Lagarde
French Teacher
Trained as a schoolteacher (Professeur des écoles), I started my career teaching children with learning difficulties in France. I then turned towards the Montessori approach, obtained my AMI Montessori Teacher diploma, and had the opportunity to help create a small bilingual school for children aged 3 to 6, where I worked for two years.
I've been living in Belgium with my husband and my three children since 2006. I created a small classroom at home, filled with Montessori materials, for children who are in need of educational support or who simply need to recover their self-confidence as learners.
I love working with children, discovering who they are and how they function. I am always amazed by the potential they show when they have the chance to work autonomously.
In my view, a good education entails offering children a carefully structured, varied and welcoming classroom where they can get their bearings. This allows them to work autonomously, at their own rhythm; to explore, to discover and to feel the joy that this brings.
My role is to accompany them on this journey, to help them make improvements on their own and learn from their mistakes, so that they become the actors of their own progress. This nurtures their self-confidence and fosters their desire to work independently, which is the basis for independent thought.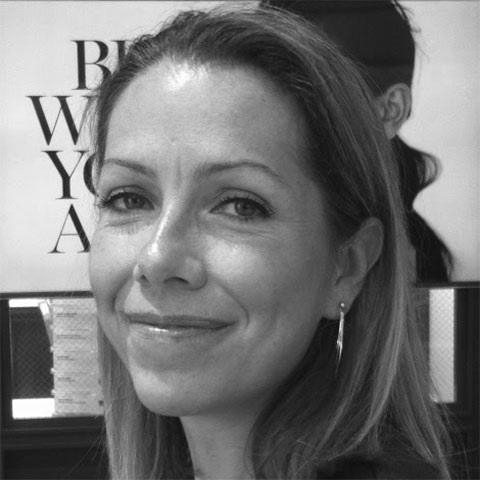 Minet Bottagisio
English Teacher
After 6 years of working at the Lycée français in Brussels as an individual student assistant (AVSi) helping kids with special needs during class, I'm very excited to be one of the English teachers at Stepping Stones Primary School. 
I was born and grew up in Colombia and have French and Italian parents, so was raised in a blend of cultures. I try to pass this multiculturalism on to my own children, through teaching them about different countries, their beliefs, food/arts and the people. I hold a Bachelor's degree in the Arts from Marymount University in the Washington DC area, and lived in many different countries before moving to Brussels in 2008.
I believe every child is unique and deserves a caring, inspiring, and engaging atmosphere in which to grow emotionally, intellectually, and socially. As an educator, I want to help students meet their fullest potential in these areas by providing a safe, challenging, and collaborative environment.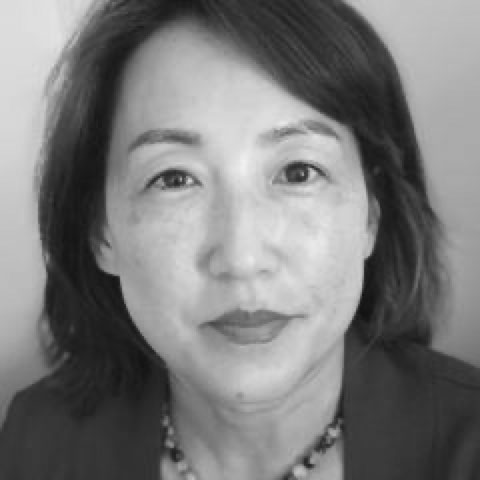 Cindy Zang
English Teacher
Trained originally in Commercial Art / Design with a BFA degree from New York, I have travelled and lived in too many countries to mention and have worked in various positions. Arriving with two young children in Belgium, I started to work as an after-school Arts & Crafts instructor at their primary school in 2015 after completing a TEFL (Teaching English as a Foreign Language) certificate course.
In September 2019 I was thrilled join the dynamic and international team at Stepping Stones as an Art Teacher. I have continued my professional development with an introductory training course in Montessori theory and practice, and am currently completing a full Montessori certification course through the North American Montessori Center.
Having been an actively volunteering parent at 5 different international schools in 4 countries in the last 13 years, I was able to see the needs of young children as well as looking at things from the educator's perspective. My goal as a teacher at Stepping Stones is to instill the joy of learning to set them on the right path for the future with a positive attitude towards school life. In art, we say that there is no right or wrong, only a freedom of personal expression. Through art and language, I will help our little students to express themselves and to celebrate individuality.
It is a tremendous responsibility as a teacher to make an impact during these tender years of preschool and primary. I thank you for trusting us to guide your precious children through this first step of learning and hope that they will enjoy their time with me and my colleagues at Stepping Stones.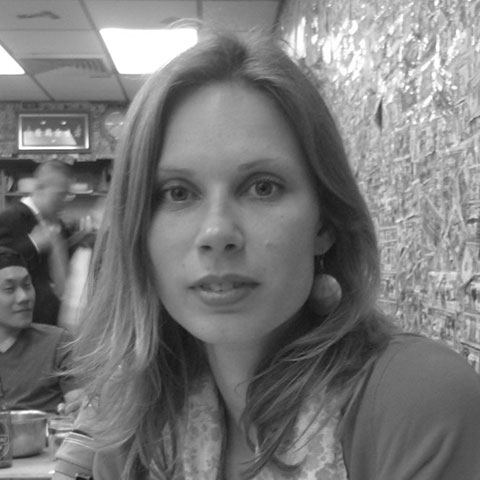 Céline De Gheyndt
Teaching Assistant
Born and bred in Brussels, I've had a fairly varied career, though it's always revolved around helping people, helping firms or helping promote my Region's development, both here and abroad. After two years of training and several experiences working with young children, joining the Stepping Stones team is a great chance for me to embark upon the fascinating adventure of supporting children through various aspects of their schooling.
Charlie Chaplin said, "All children in some form or another have genius; the trick is to bring it out in them."
My experience as a mother, my training, and simply observing the children around me, all serve to reinforce my conviction that this is quite true. I believe that the educational setting offered by Stepping Stones makes it possible to really apply this maxim, due to the variety of activities, languages, and teachers, as well as the emphasis placed on learning, with due supervision, beyond the confines of the school.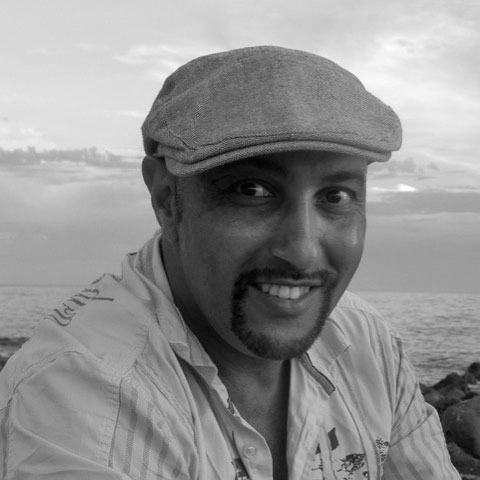 Ahmed Azam Daimoussi
Physical Education Teacher
I have learned a lot from experience, which has allowed me to develop targeted skills.
For over 25 years, I've taught Physical Education at BEPS, at Kid's Computer Club (Spoken), and at the European School, as well as working with individuals as a personal sports trainer.
I develop my own programmes, tailored to the specific needs of young pre-schoolers, primary school students, and teenagers in secondary school. I am quite enthusiastic, and I encourage my students to develop their self-confidence and to express themselves through sports.
I make a point of helping them learn discipline through sports, while making sure it's always fun and pleasurable.
As I see it, this is perfectly attuned to the philosophy of Stepping Stones Primary School!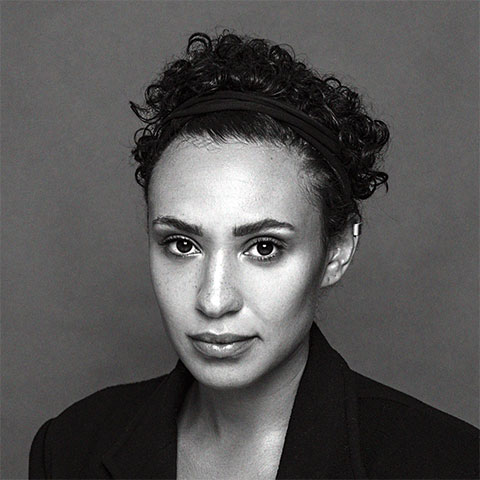 Arianna D'Amato
Choir Teacher
I am a musician (Vocals, Guitar & Piano) and professional songwriter. I graduated with a BA (Hons) in Composition from the Institute of Contemporary Music Performance in 2016. Originally from London, I moved to Paris to train with renowned performance coach Jack Waltzer.
In recent years, I have had the chance to travel and present my music around the world in prestigious places (London, Paris, Stockholm, Berlin to name a few. I've  also worked a lot in the studio environment writing for and with a variety of Belgium artists including Mustii and Aeroplane to name a couple.
I also run a vocal workshop here in Brussels where I have trained both professional and amateur vocalists, with over 30 students, both adults and children.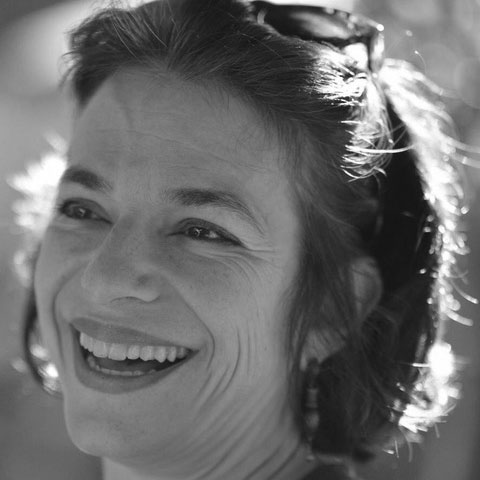 Adela Ball
Language Coordinator
Every teaching experience can offer the teacher something to learn as well, and I have always learned the most from my youngest students, who gobble up knowledge and react so genuinely, so earnestly, to everything one might present for them to discover. As we strive to refine and develop our teaching methods, tools and approach, hoping to help make available every possible advantage for each child, the Stepping Stones project is the closest I've found to an ideal setting.
Though I was born in New York, I've lived, studied and worked in various parts of the world, and there were always two or three different languages being spoken simultaneously in the background. I've taught adults and children of all ages in many different settings, most recently at the Preschool section (Maternelle) of the Lycée français in Brussels, before coming to Stepping Stones. The possibility of immersing young children in a fully bilingual environment, while proposing a programme that is rich, diverse, flexible, and tailored to the needs of each child, is truly a privilege, and the results are bound to be rewarding.